Community Health Improvement Week
Thank you for sharing your activities, resources and stories with us in 2022.
Mark your calendars for next year's Community Health Improvement Week: June 12–18, 2023.
AHA and AHA Community Health Improvement (ACHI) present Community Health Improvement Week 2022, a time to honor those working in partnership to improve the health and well-being of individuals and communities and advance health equity.
Share your CHI Week activities and resources on social media using #CHIWeek.
Follow @communityhlth and @ahahospitals for CHI Week updates.
Inspiration Cards
Download a prompt card, add your comment and snap a pic to share on social media using #CHIWeek.
The Power of People Working in Community Health
Hear about community health improvement efforts taking place across the U.S. from the people who are doing the work and making a difference to reduce health and care disparities and advance health equity.
Tamiko Stanley discusses the work of Luminis Health and its health equity and antiracism task force.
RosaLia Stadler discusses Cleveland Clinic's East 100th Street Centennial Health Community Initiative to heal, hire and invest in local communities.
Jamie Carmichael shares the Ohio Department of Health's laser-focused approach to eliminating population-level health disparities in the state.
Amana Mbise discusses a partnership between the University of Alaska Anchorage and the Alaska Black Caucus to collect data and better identify and understand health needs in the state's Black communities.
Avonia Richardson-Miller talks about the national recognition that Hackensack Meridian Health hospitals have received for their diversity and health equity efforts.
Jaime-Lee Bradshaw shares how Community Partners of South Florida is working to increase digital access to close health equity gaps.
Leadership Voices
Chair file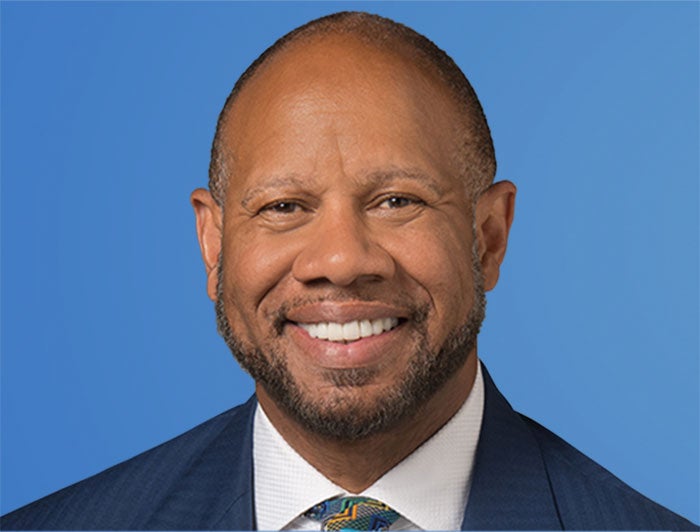 AHA Board Chair Wright Lassiter III writes about CHI Week and applauds hospital–community partnerships working to create healthier communities for all.
Blog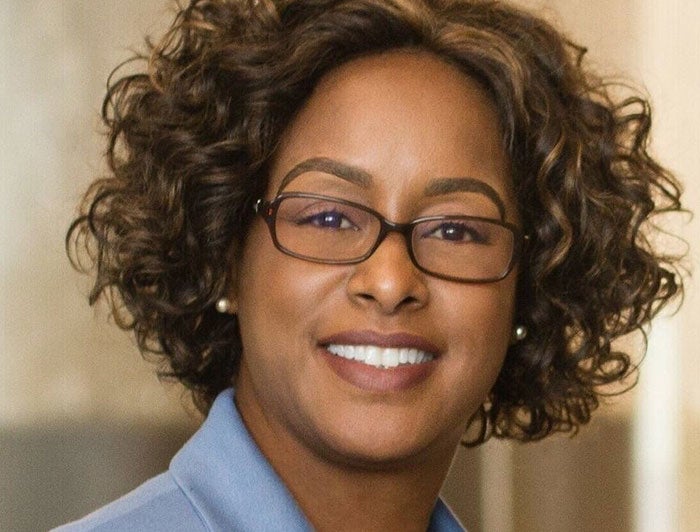 Chara Stewart Abrams of CHRISTUS Health discusses the importance of including employee voices in the community health needs assessment process.
Stories from the Field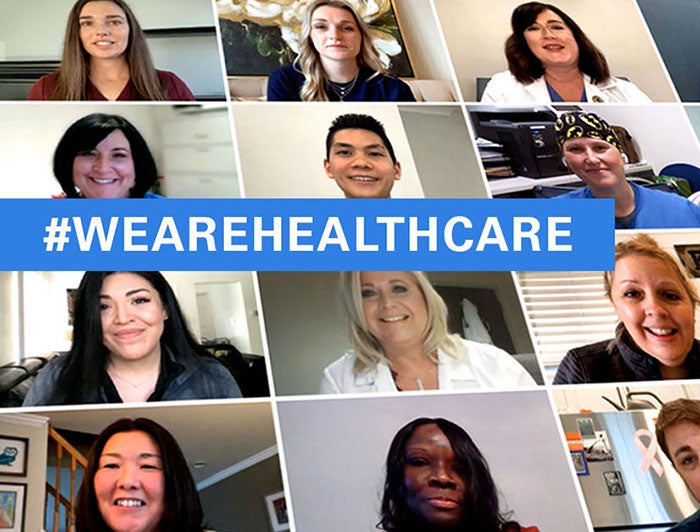 Read a variety of stories about hospitals that are working and partnering with local organizations to keep their communities healthy.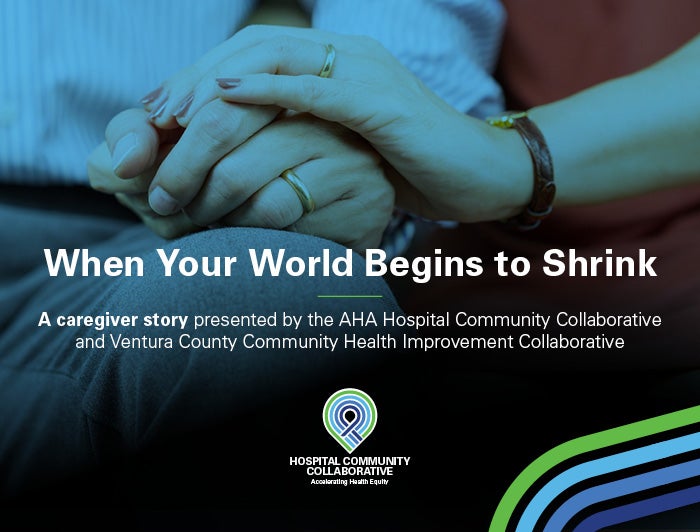 Learn how Community Memorial Health System in California is applying learning from the AHA's Hospital Community Collaborative to strengthen its caregiver navigator program.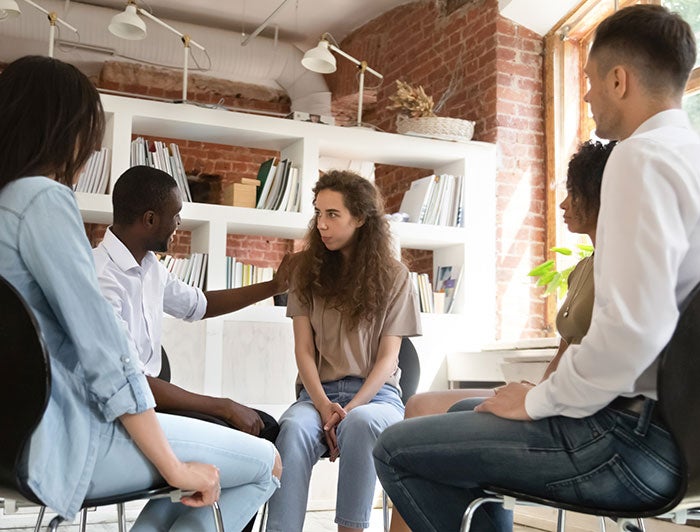 Read case studies about five hospitals and health systems that have increased access to behavioral health services through community partnerships.
Community Health Improvement Tools and Resources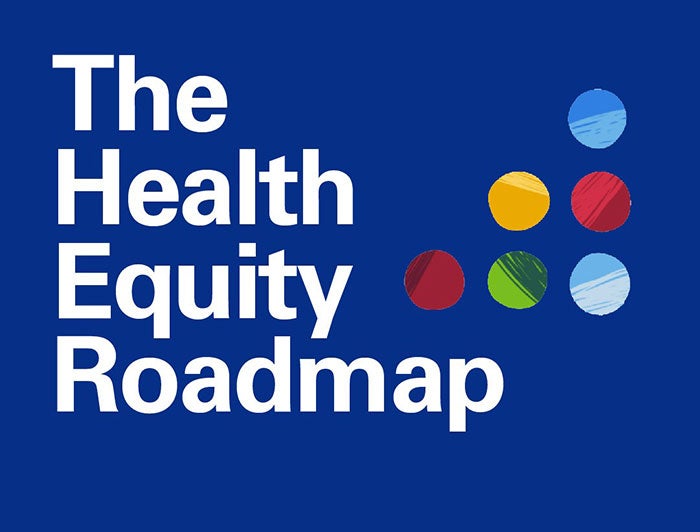 This AHA resource provides a framework to help hospitals and health care systems chart their own paths toward transformation – thus becoming more equitable and inclusive organizations.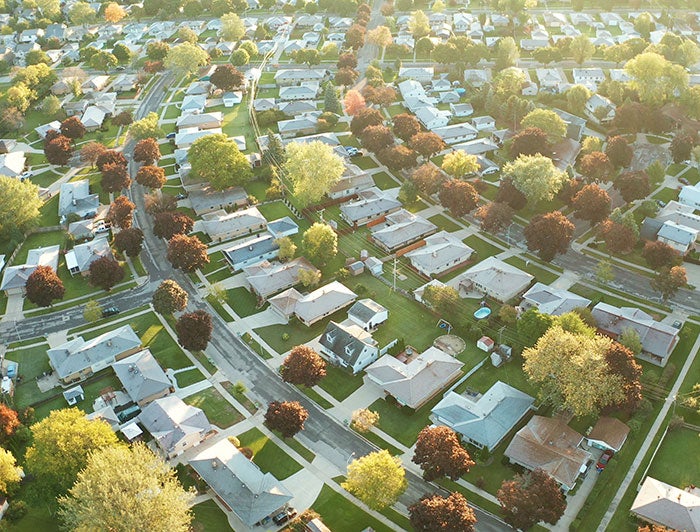 Video and podcast series that features senior leaders from health systems and communities working in partnership to advance health equity and create more resilient communities.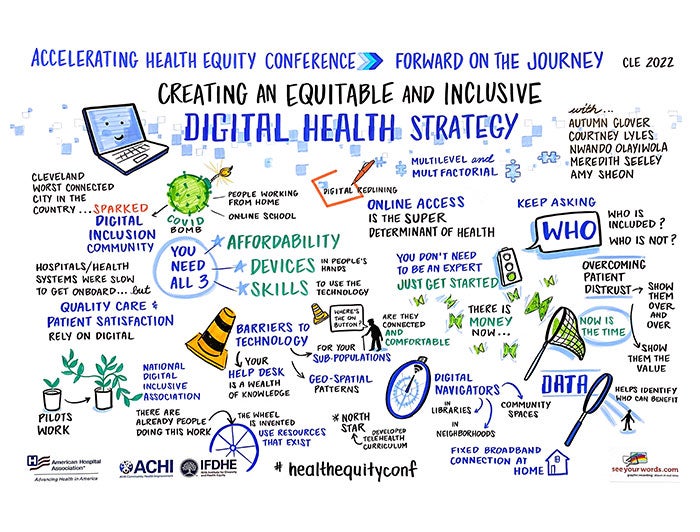 An expository of resources on digital health equity that health care organizations can use as they create a digital health equity strategy.
CHI Week Events
Webinar
When: June 7, 2022 | 2 p.m. ET
Learn about Cook Children's Hospital participation in a community development project that transformed a vacant 200-acre site in Fort Worth, Texas.
Webinar
When: June 9, 2022 | 12 p.m. CT
A clinician from Providence Saint Joseph Medical Center in California will share how the hospital is bridging clinical care and community health to improve the health and well-being of older adults.
Event
Community Health Litter Get-ters
When: June 9-11, 2022
Jacksonville (Illinois) Memorial Hospital employees are cleaning up litter in eight large city blocks in recognition of CHI Week.
Hosting a Community Health Improvement Week event?
Submit an Event
Stay Updated on Social Media Activities for #CHIWeek